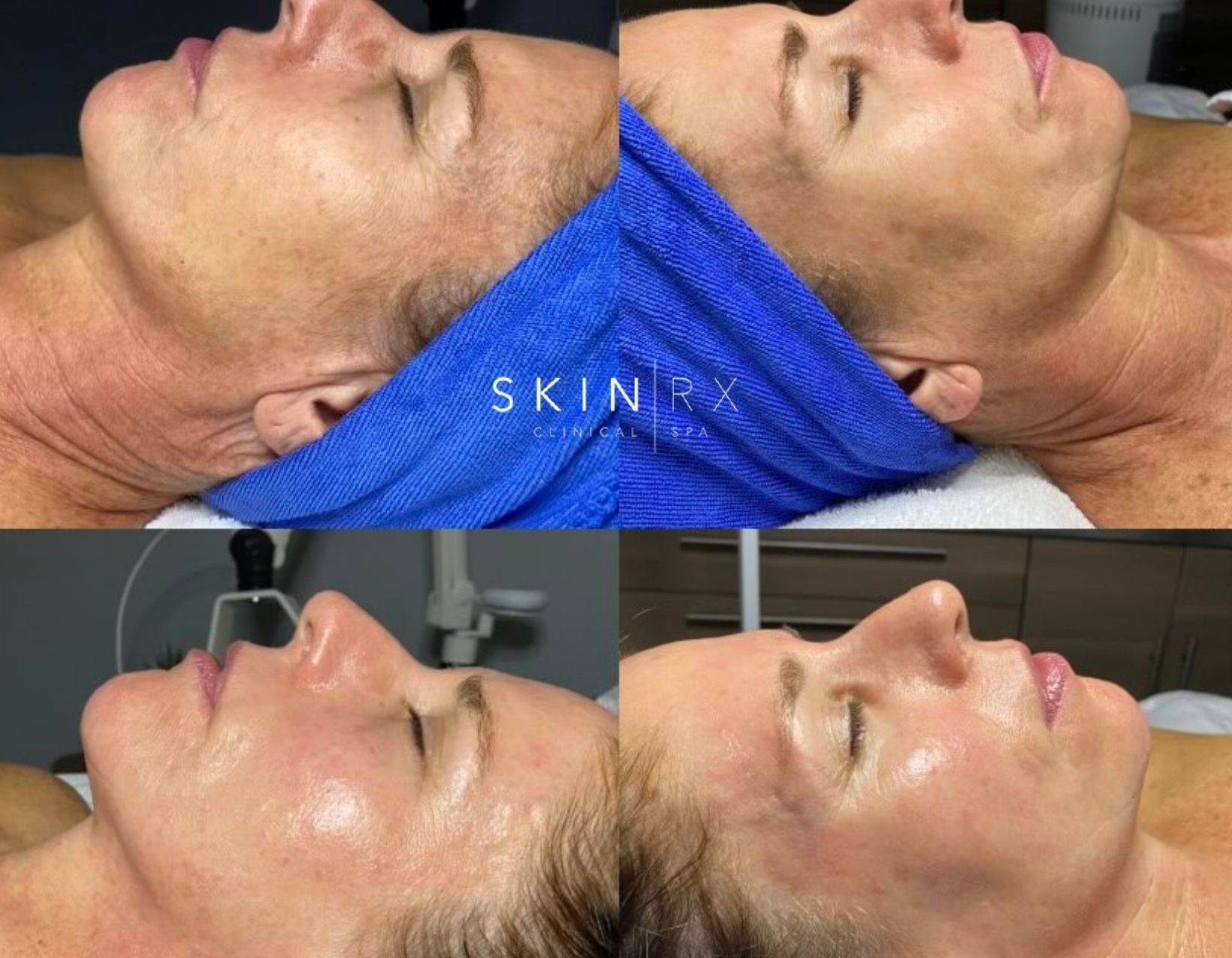 The "Workout for your Face", but don't worry we'll do the work for you! 
What is a microcurrent facial?
     This treatment is referred to as a "natural" facelift because it naturally contours the face, lifts sagging muscles and reduces fine lines and wrinkles. Microcurrent works on repairing skin at the cellular level by nourishing the skin, nerves, muscles, blood, and lymph system. It's a great treatment for all skin types whether you are looking for an anti-aging or preventative treatment. Another great thing about microcurrent is there is no downtime! 
How does it work? 
      The microcurrent facial uses two handheld prongs that deliver extremely low-voltage electrical currents that mimic the body's own electrical signals. A voltage is applied across a conductive material, one end becomes positive and the other negative. Current is the movement of electrons from one end to the other. This works by increasing the speed of cellular metabolism, stimulates protein synthesis, promotes detoxification, and reconstitutes collagen and elastin.
About Our Machine:
      Our NeurotriS microcurrent SX-3800 machine is the most technologically advanced facial sculpting system available. Using a 7-channel face system, the NeurotriS targets communication directly with the muscles via the neurological pathways (Neurological stimulation). Unlike any other machine on the market that change the shape of the frequencies or waves of energy, our NeurotriS microcurrent facial sculpting system uses the full spectrum of energies and alternating wave signals to achieve skin tightening, toning, muscle building, inch loss, skin refinement wrinkle reduction, increased collagen and elastin, face lifting. 
How long before you see results? 
     Results are immediate with microcurrent! Since there is no downtime with this treatment it is a great option before any events you may have coming up. After your first treatment your skin will be hydrated and tightened and you may notice your cheekbones are lifted and your jaw line more defined. However, these results can vanish after a week or two after only one session, so in order to achieve sustained results we recommend the full course of 1 microcurrent service every week for 10 weeks.