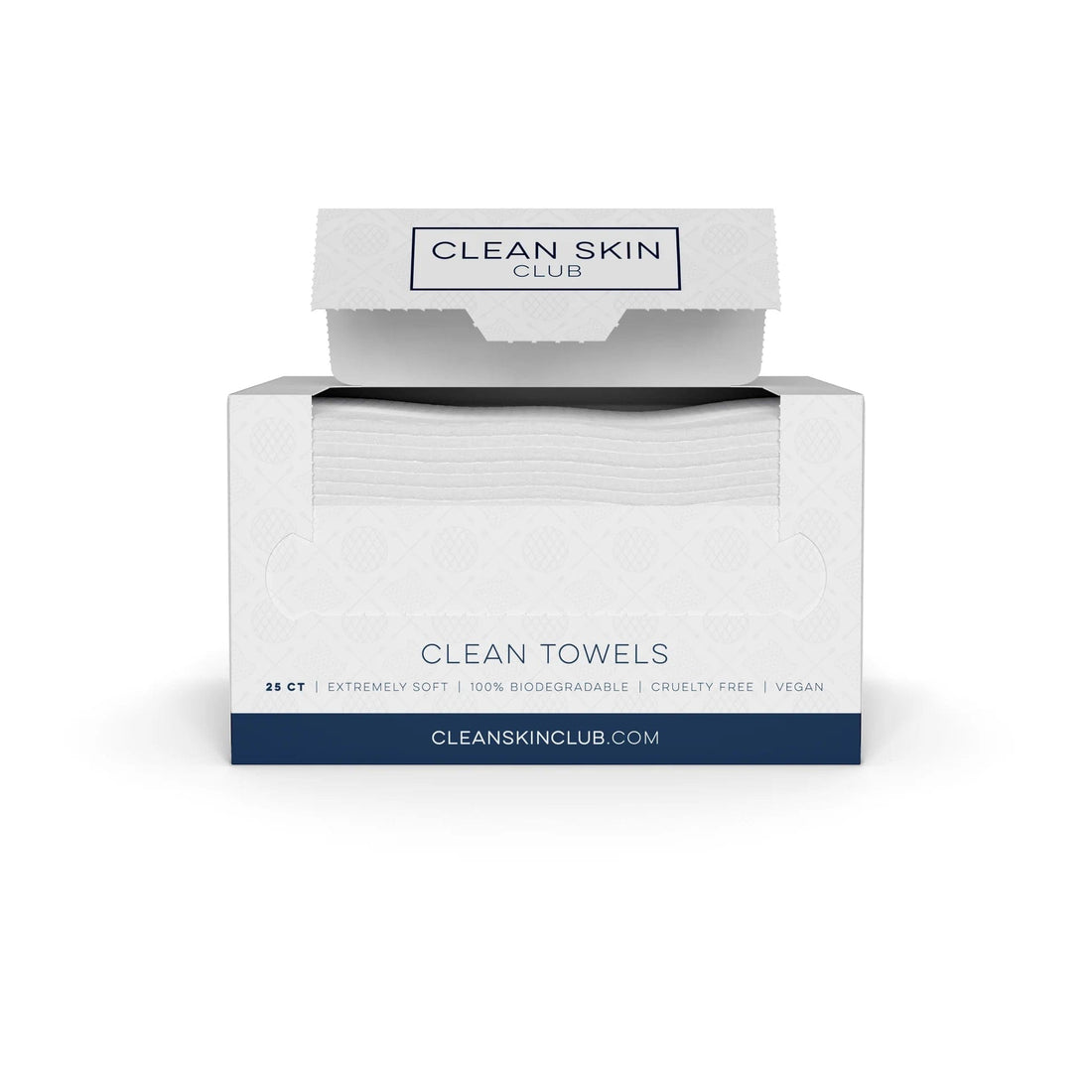 Clean Skin Club - Clean Towels (25ct)
Clean Towels are the first single-use and 100% biodegradable face towel. They were created to complete every skincare routine in the cleanest way possible, ensuring the skin is perfectly clean and untouched by bacteria and germs that can harbor on regular washroom towels. The Clean Towels are famed for their durability, ultra-soft texture, and leaving you feeling fresh, clean, and confident in your skincare. Interchangeable and versatile; they can be used in a multitude of different ways- wet or dry. Beyond drying your face, you can use them to remove makeup, to cleanse with, and much more.
The Original Clean Towels are made of 100% eucalyptus viscose. To make the Clean Towels, eucalyptus is harvested from managed plantations, then broken down into chips that are then washed and cleaned. The eucalyptus chips are dissolved (turning them into viscose), and then sent through a spinneret which produces the soft, cellulose fibers. This fiber is then stretched and pressed, turning them into Clean Towels. The finished product is an ultra-soft and absorbent facial towel.