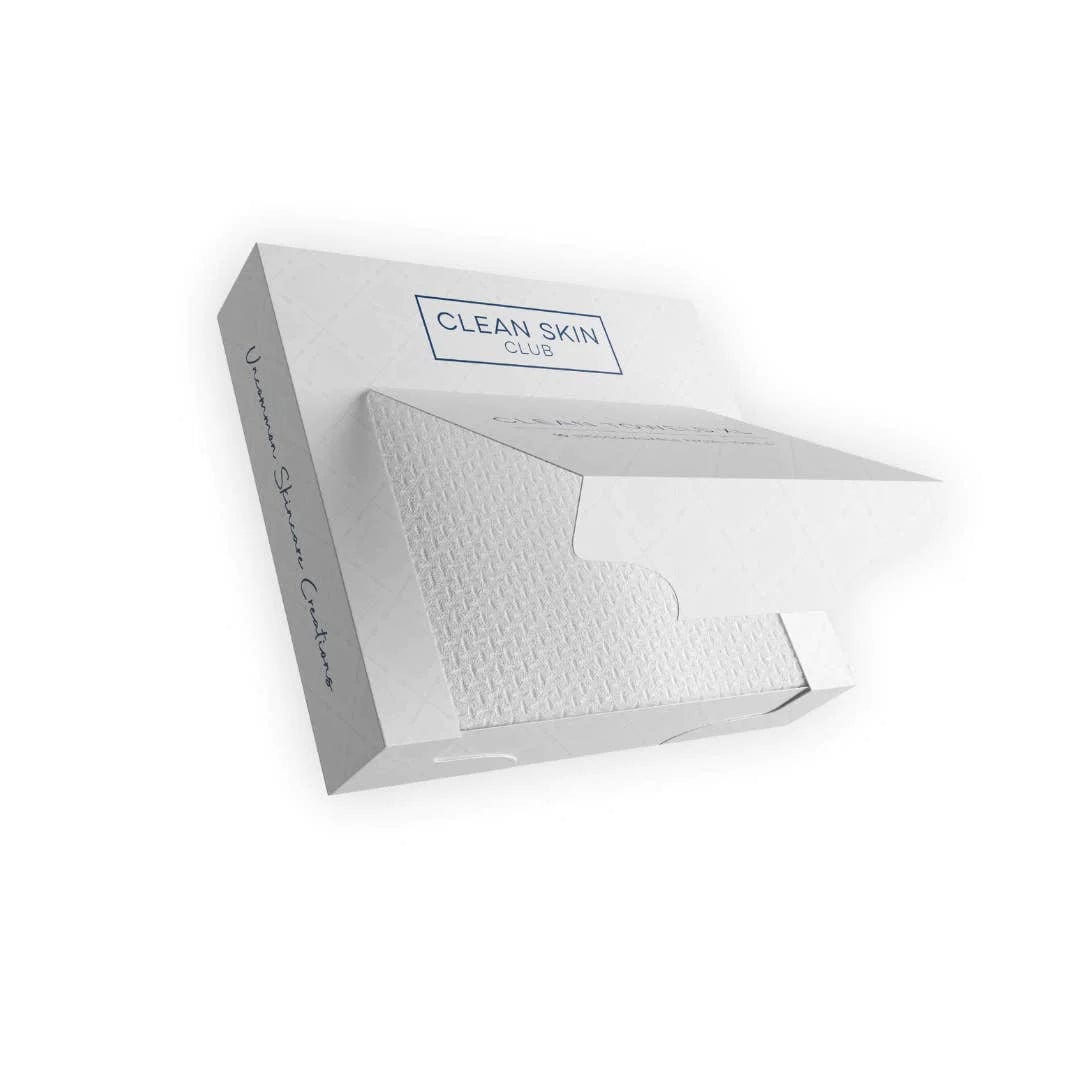 Clean Skin Club - Clean Towels XL Travel
Clean Towels are famed for their durability, ultra soft texture, and leaving you feeling fresh, clean, and confident in your skincare. Made for all skin types, can help reduce symptoms of acne, skin conditions, and sensitive skin. Made of soft and breathable eucalyptus viscose that is OEKO-TEX, PEFC, and USDA certified. A strong product guaranteed not to tear or shed. Lightly textured on one side, and smooth on the other. 
Travel, 10 pack of Clean Towels XL Original in more convenient packaging to take on the go. 
All variations of the Clean Towels are made of 100% eucalyptus or bamboo viscose (depending which version you choose). To make the Clean Towels, eucalyptus or bamboo is harvested from managed plantations, then broken down into chips that are then washed and cleaned. The chips are dissolved (turning them into viscose), and then sent through a spinneret which produces the soft, cellulose fibers. This fiber is then stretched and pressed, turning them into Clean Towels. The finished product is an ultra-soft and absorbent facial towel.